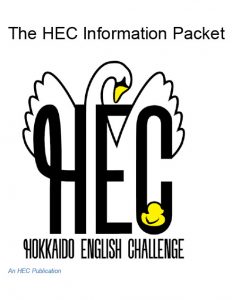 The HEC Information Packet gives a rundown of everything you need to quickly get you acquainted with HEC and its goals. It explains…
What is HEC?
Why should I get involved?

How can I get involved?
What students are eligible to participate?
How are students tested, and what are they tested on?
It also explains a bit more, but if you're curious about HEC, it should be your first go-to for vital information!
2018 HEC Information Packet (English)