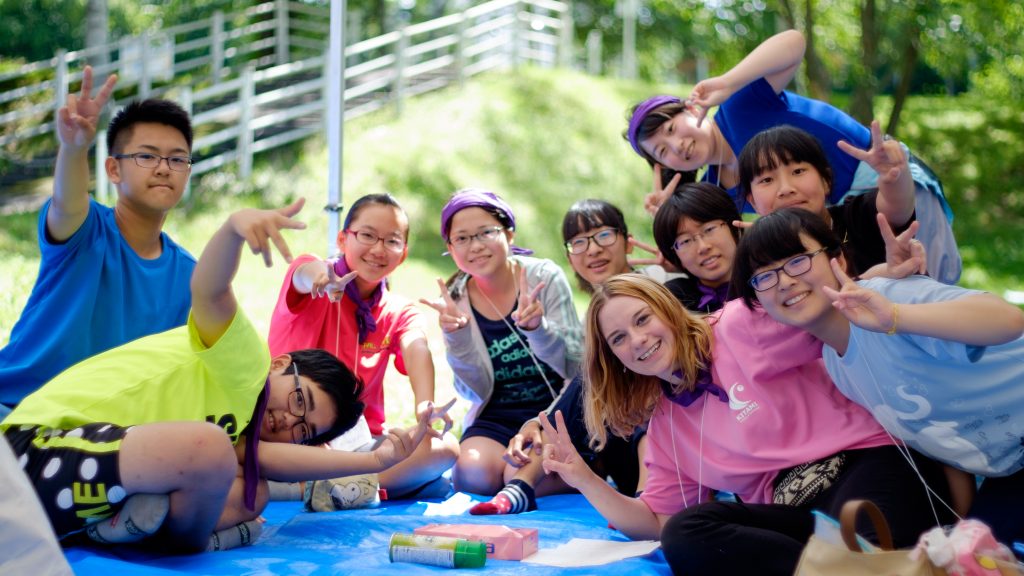 Have experience with organizing events? Got students interested in English? Love the spirit of camp? Or just want to be part of a dedicated group of volunteers that work with young English learners?
The Hokkaido English Challenge is looking to expand our team and you might just be the perfect fit!
For a brief overview of HEC Committee positions, check the list below! For a more detailed list of a position's responsibilities, please see our Volunteer Package.

Executive Team
The HEC Director acts as the head of the HEC Committee and a liaison to HAJET. They work closely with and help manage the rest of the Executive Team as well as the General Operational Staff, and are able to think about ways in which HEC can be bettered.
The Treasurer is in charge of all HEC finances. They must work with other members of the Executive Team to keep track of budgets and receipts, and keep detailed financial records of HEC's operations.
The Camp Coordinator is responsible for the preparation, organization, and execution of the HEC Camp. They work with others to create the camp budget, information packages, applications, and schedules, and are leaders onsite while the camp is running.
The Test Committee Chair oversees the writing, distribution, and judging of the HEC Test. They are responsible for establishing and upholding deadlines, and for communicating these deadlines with Test Writers, Judges, and ALTs.
The Events Coordinator is in charge of organizing and promoting HEC fundraising events, which includes booking venues, creating itineraries and budgets, and promoting the events in collaboration with other members of the HEC Committee.
General Operational Staff
Translator
Website Administrator
Media Manager
Publications Editor
T-Shirt Designer
Digital Artist
Social Media Manager
Don't see a role you're interested in? Let's create one! If you have other talents or just want to casually volunteer, we are happy to welcome you to our team. Feel free to contact HEC Director, Megan, at hajet.hec.director@gmail.com with any questions or interest!